---
EUREX is the home to the DAX Index Futures contract, which we sometimes trade.
When Germany changed its laws in the early 1990's allowing futures to be traded
this set the basis for the foundation of one of the birth of a behemoth - the Deutsche Terminbourse (DTB).
Initially the head of the exchange appeared on British TV, denying the exchange was
any threat to the status quo. Within a few years the exchange had replaced LIFFE and MATIF
(the leading European exchanges at the time) as Europe's leading futures exchange.
The loss of German banks trading the German Bund contract on LIFFE (they all switched one morning
to trading the same contract on the DTB) and the attraction of the DAX contract (which replaced the FTSE as
the punters preferred European time zone index futures contract) as well as an efficient modus operendi
helped lead the DTB down its path to success and attempts at European domination.
To underline this, Deutsche Bourse (owner of the DTB and now part owner of EUREX, the DTB's successor)
made several attempts to take over Britain's London Stock Exchange in the early 2000's.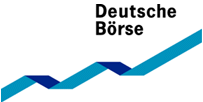 Eurex is the successor to the Deutsche Terminbourse. Eurex is operated jointly by the Deutsche Bourse
and the Swiss Exchange following the merger in 1998 of their electronic derivatives exchanges
the Deutsche Terminbourse (DTB) and the Swiss Options and Financial Futures Exchange (Soffex) respectively.